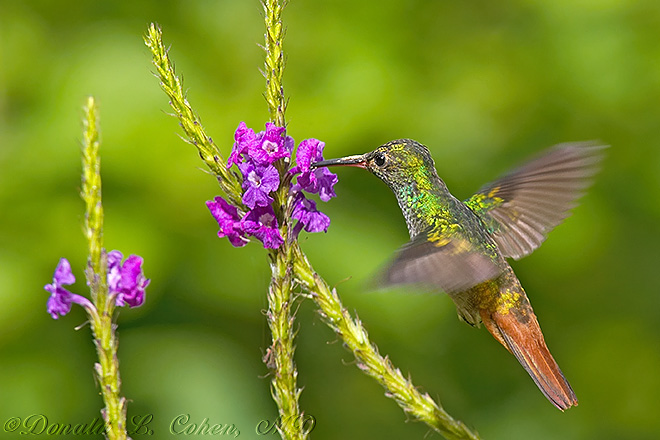 Rufous-tailed Hummingbird 1
Image # 1D2_02366
Grounds of the Arenal Observatory Lodge - "Smithsonian"
Canon 600L/f4 IS with 1.4x II Teleconverter
ISO 400, f/8, 1/1000 second
Manual Metering
Gitzo 1329/ArcaSwiiss B1/Wimberley Sidekick

I really had a blast photographing these hummingbirds. There were some clouds, but there was considerable sunshine, coming from behind me, and the birds were very active. So I had ample opportunity to get decent shots. As expected with this type of shooting, I had more than my share of empty frames, or out-of-focus birds, but I had enough 'keepers' to be pretty satisfied.